We've just had a great week paddling in Sweden's High Coast (Höga Kusten) with Keith, Jeremy and Gordon from England. Pretty islands, interesting wildlife and dramatic open spaces.
We launched near Docksta, about an hour's drive North of Härnösand and crossed with fully loaded boats to Mjältön, Sweden's highest island for our first camp in a secluded bay with a sauna! After a comfortable night we paddled with a following sea across to Ulvön and camped opposite the harbour with its traditional red painted buildings. Crossing to the North side of the harbour we had a top meal in the hotel and the next day  checked out the old church with wall to wall painted panels inside and climbed to the pilot lookout.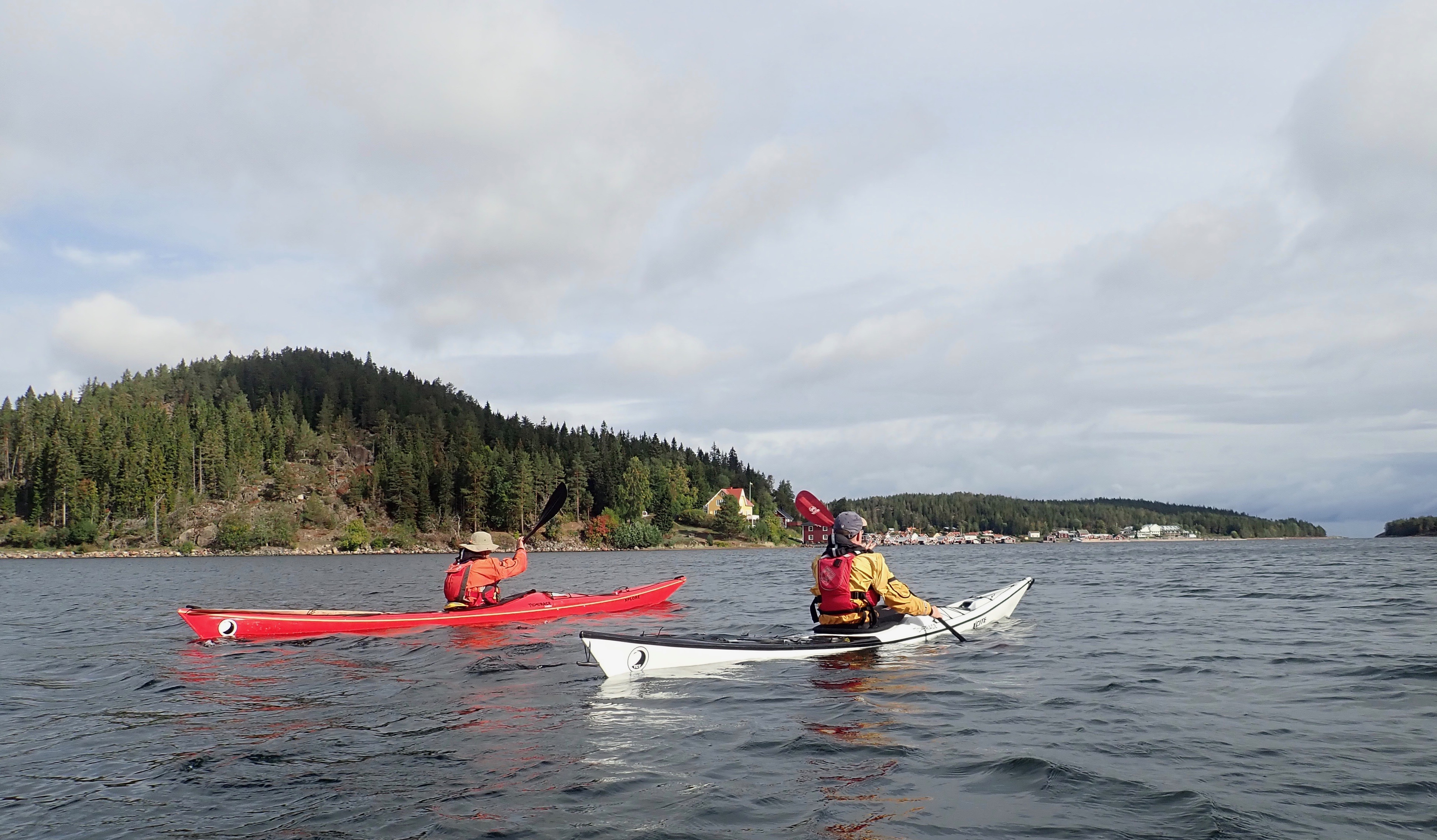 Church was once compulsory and the paintings must have made long sermons pass more quickly. We sampled the unique taste (and smell) of Surströmming before continuing up the East side of the island. A magical camp at Norrsands beach was followed by a stop at the old fishing village at Sandviken. The old huts here were unpainted and the white chapel reminded us of life in the times of the Gavle fishermen. We picked up water here and enjoyed a fika before the 8km crossing to Trysunda.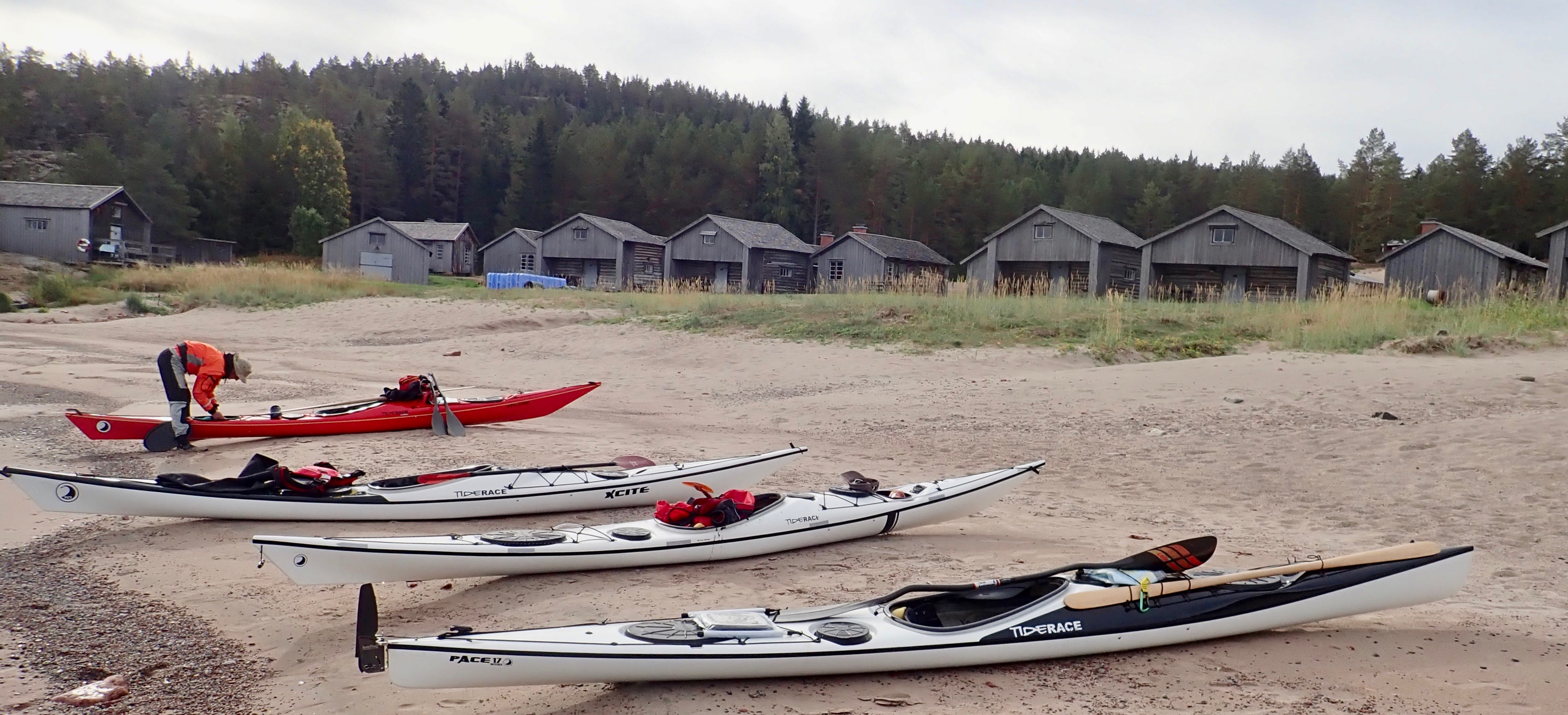 With the Westerly wind picking up we played safe in the afternoon and took the ferry to Köpmanholmen on the mainland and then travelled South along the sheltered shores of the Skuleskogens national park.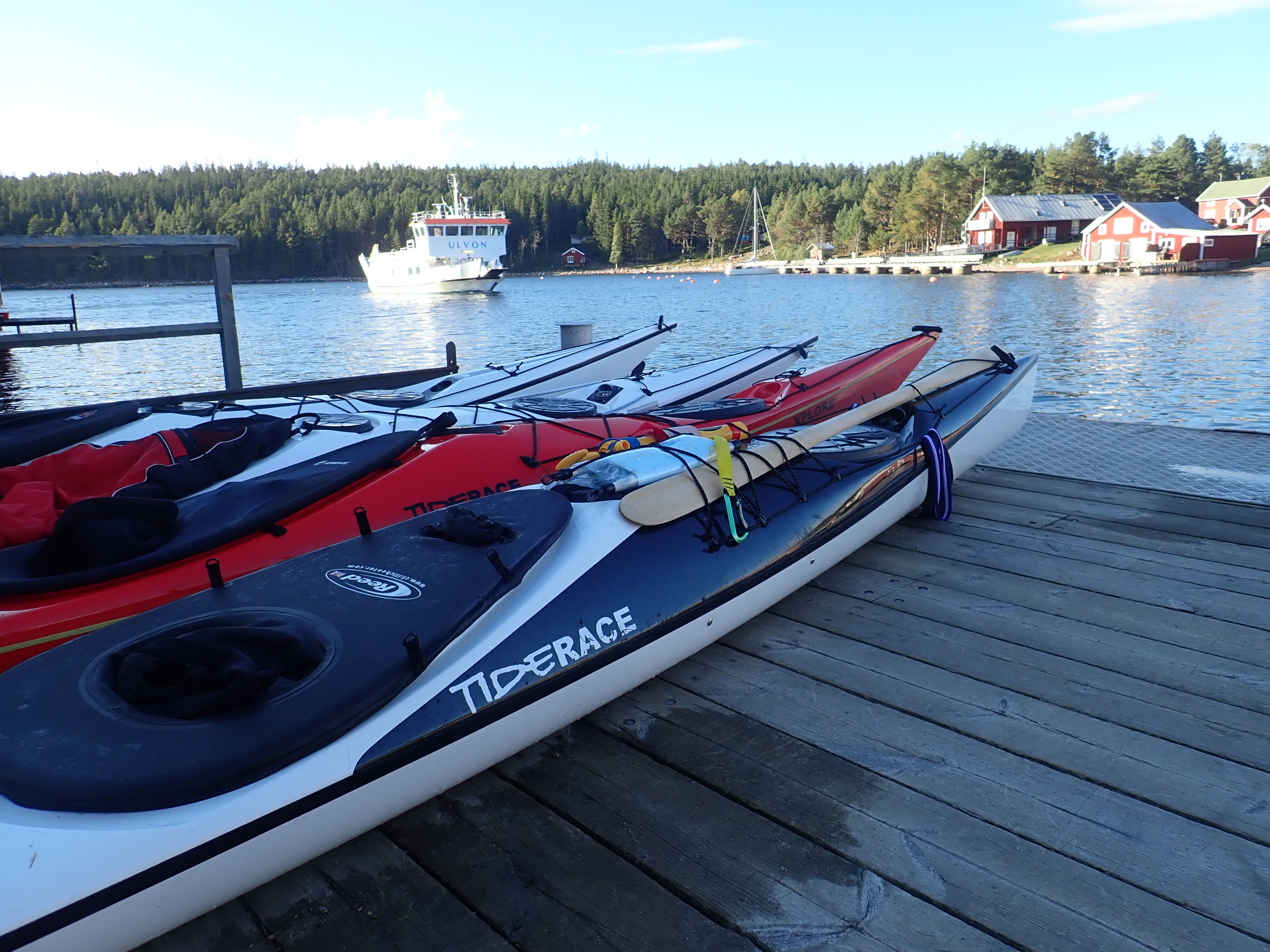 A walk to the top of Slåttdalsberget gave us great views of the area and we rounded off the trip staying in a wood cabin by the shore. Camp fires most nights and plenty of chat and banter with some fun coaching most days too. In the sunlight it was magical and in the shade it often appeared melancholy. With so many good memories we are planning a linear High Coast trip next year, perhaps a week earlier.