Guided sea kayak journeys
The most rewarding aspect of kayaking for us is using the boat to explore remote and  beautiful locations. Camping from your kayak, cooking over the fire or a stove, packing and handling your boat, all create a simple and relaxing rhythm that really slows the mind and helps you to connect with the natural world.
We cherish heading to places with wonderful nature and outstanding beauty and never fail to return with a deep inner happiness and a desire to spend more time there next year.
Over the past few years we've guided across Scandinavia and beyond with memorable journeys in Höga Kusten, Koster, Lofoten and Helgeland. In 2024 we're making space for own own personal adventures but will be very happy to guide a tour of your choosing.
Do get in touch if you have a place and some dates in mind. You can bring your own kayaking and camping equipment or are welcome to use ours.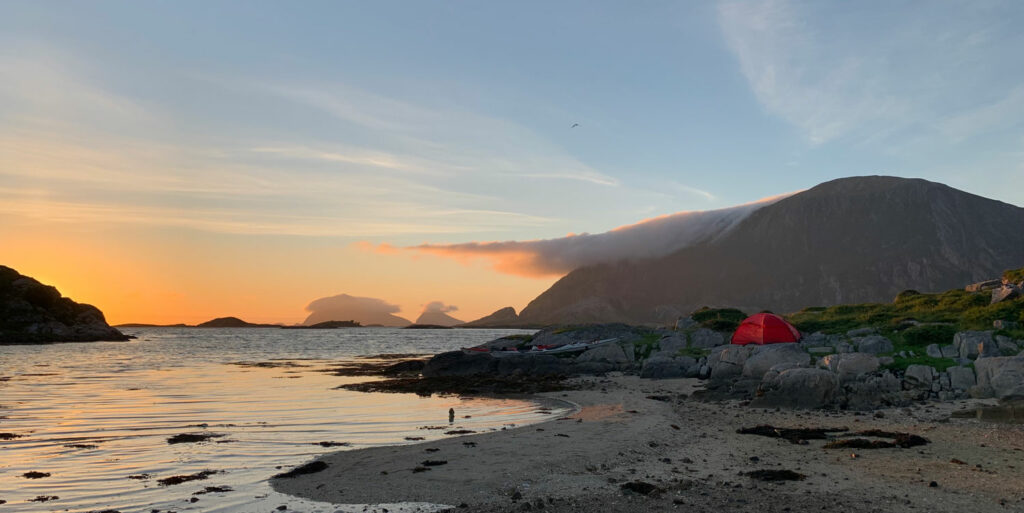 Read it. For your own sake. 
Click. And fill in your information. 
All our expeditions in 2023 will use covid safe paddling and camping practices.
If you would like to arrange your own journey or a some personal small-group trip then we would be happy to discuss your ideas.
Beginner
– Paddled very little or not at all. We'll start at the very beginning.
Intermediate
– Have paddled often and happy with small waves, wind up to Beaufort Force 3
Advanced
– Experienced paddler, happy in bigger waves and wind to Beaufort Force 5
Helmets to be carried on trips indicated with an *