It's so easy to get comfortable with what you know in kayaking and never venture outside this comfort zone. Many people never learn to do rescues or control their kayak with confidence despite many years of paddling. For this reason, we think it's a very good idea to work towards the various skill awards; in Sweden the Svenska Kanot Förbundet European Paddle Pass awards and in the UK the BC personal performance awards.  Sometimes you don't know what you might need to know and at other times you just can't see a way to progress.  
Both Therese and Kevin are qualified kayak coaches and have many years of experience in teaching all aspects of kayaking. Kevin assesses both the green and blue paddle pass in Sweden. 
Therese is a university level sports educator and brings a careful pedagogic approach to all our coaching. Our courses are run with very small groups, a maximum of 3 students to a coach, and a blend of teaching and reflection. 
We also offer one to one coaching and find that for some people this is the best way to overcome a particular issue, for example, a fear of being upside down in the kayak as an obstacle to rolling.  
Our courses are run in the most suitable location for their needs. Rolling and introduction to kayaking courses take place on lakes close to our base in Söderköping. We like to work from Tyrislöt in the St Anna archipelago for out beginners course, green paddle pass training and assessments. This gives us access to both sheltered and dynamic water, whatever the weather. For the blue paddle pass we like to work from the island of Harstena. Apart from being stunningly beautiful this location gives us assess to waves and more dynamic open water as well as plenty of features to work on key skills. 
Our courses and dates for 2024 are summarised below.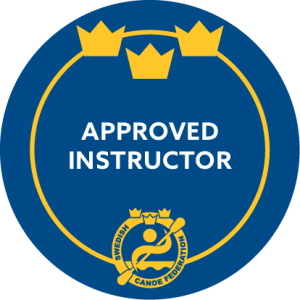 In addition to the above courses we very are happy to work with canoe clubs and individuals to develop skills and improve techniques, using both a Greenland paddle and a euro blade.