Lofoten, Moskenesøya. Norwegian Coast*
Intermediate to advanced level trip over 7 days.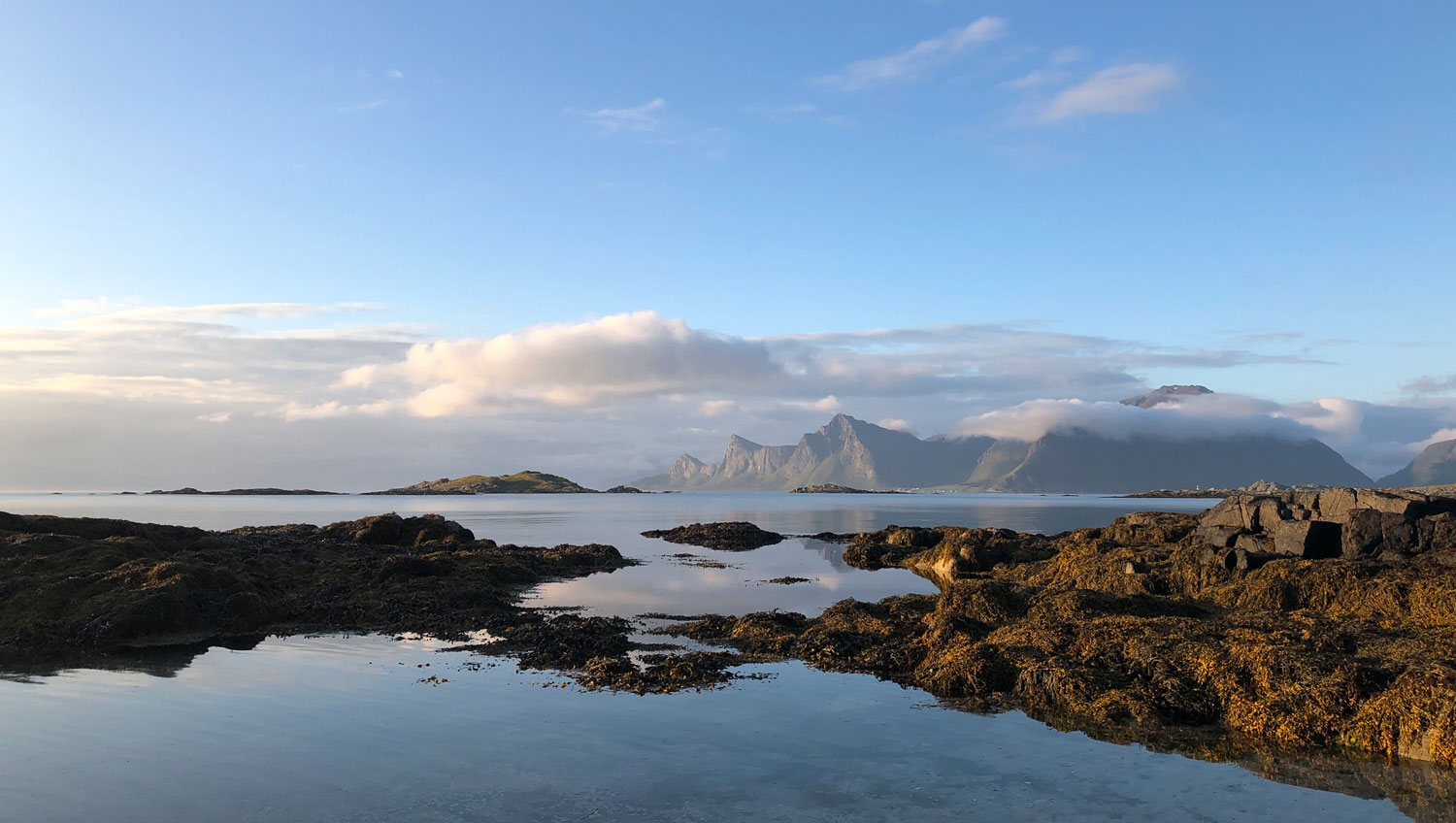 We are always drawn back to the Lofoten islands as one of the world's most inspiring and dramatic locations for sea kayaking. It's not unlike the Isle of Skye in Scotland but on a much bigger scale. Tall jagged peaks plunge into the sea with cliffs and caves and remote sandy beaches. Whilst the shoreline can now be quite busy, the sea is always wonderfully quiet. This has to be one of our all-time favourite places and we know lots of secret coves and great camping places that we'd love to share with you.
In summer we can head up a hill and look out over the sea at midnight with the sun still very much in the sky.
On a 7 day trip we normally start from a campsite on Moskenesøya and, if the weather conditions allow, will make an unsupported circumnavigation of the island, taking in Vaerøy as part of the trip. The North West coast of Moskenesøya is wild, remote and wonderfully committing. The weather can be a little variable and we're bound to meet some waves and rougher water so we'd need all members to be at or close to BC 3 star or SKF Blue Paddelpass level.
We would drive from Söderköping with kayaks and all the equipment required for this trip. If you are living in Sweden then we can arrange to bring your kayak and equipment on the two and a half day drive to the Lofoten's. We can meet you at the train station in Narvik (overnight train from Stockholm) at Evenes airport (with flights from Oslo) or at Svolvær, (with flights from Bødø).