Kayaking with yoga, starting from Tyrislöt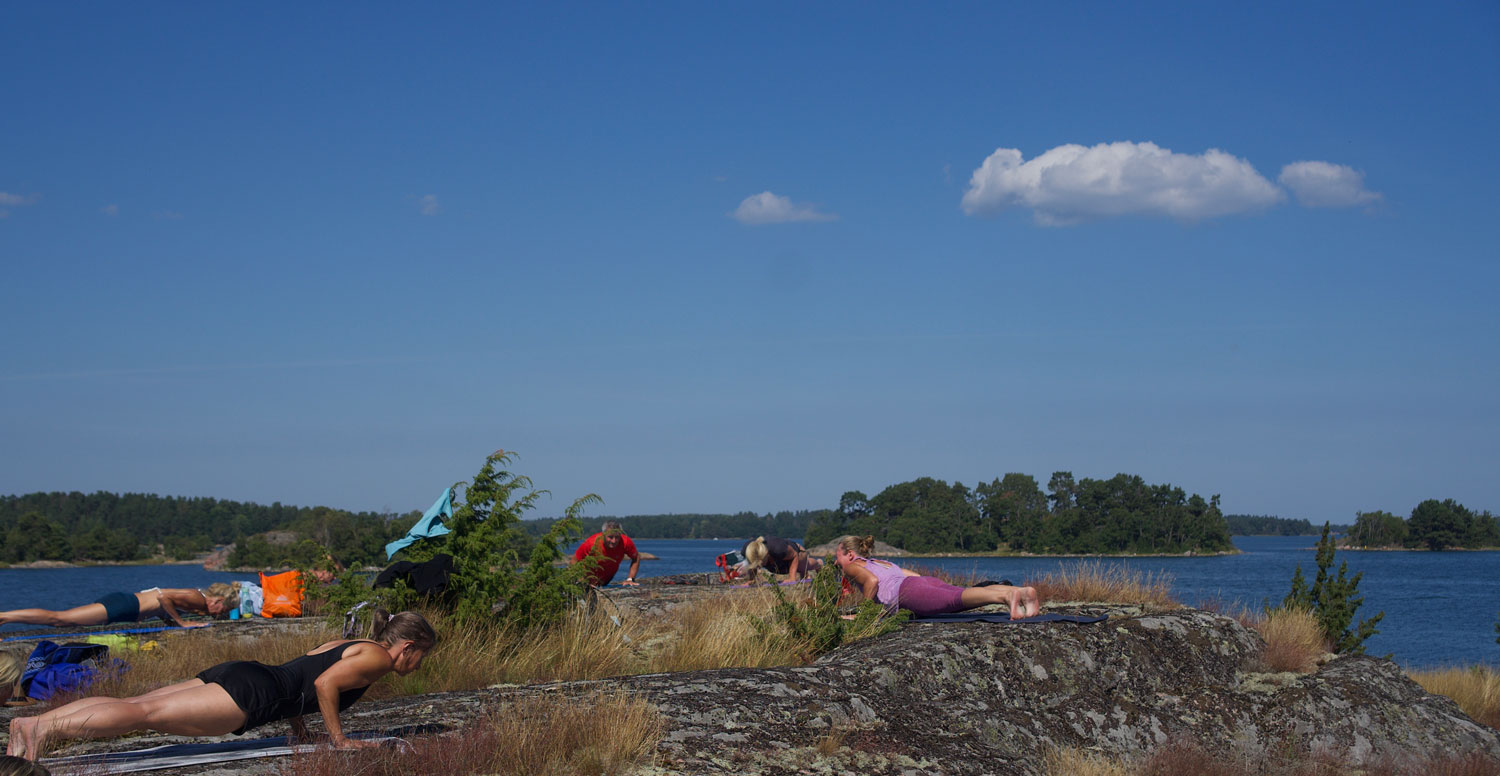 No previous experience of either kayaking or yoga is required but if you practice either regularly then the day will still be great for you. This will be our third year of combining a paddling journey with a yoga practice. It's something we always enjoy.
Kayaking and yoga have many similarities and really do go well together. Movement in time with breathing, precise control of co-ordination and body positioning, balance and relaxation! All make you feel happy on the inside.
Yoga in the open air feels special. In some ways it's harder, the ground is never perfectly flat and your mind wants to follow the birds and check out a passing boat. But then with crisp clean air and a blue sky horizon it's also uniquely uplifting.
We will be working with the inspirational Bodil Dahlqvist from Vayu Yoga in Norrköping to give you a truly memorable day. The price for this day trip is 650kr. This includes all paddling equipment (boat, buoyancy aid, paddle, spray deck etc), instruction and safety equipment as well as a yoga mat if you need one. You need to bring a packed lunch, plenty to drink and comfy or stretchy clothes to wear for yoga. Swimming costume and a towel would be good too. See https://vayu.se for more about Vayu. The day will start at 9.30 a.m. at Tyrislöt Camping and we expect to finish at 5.00 p.m.