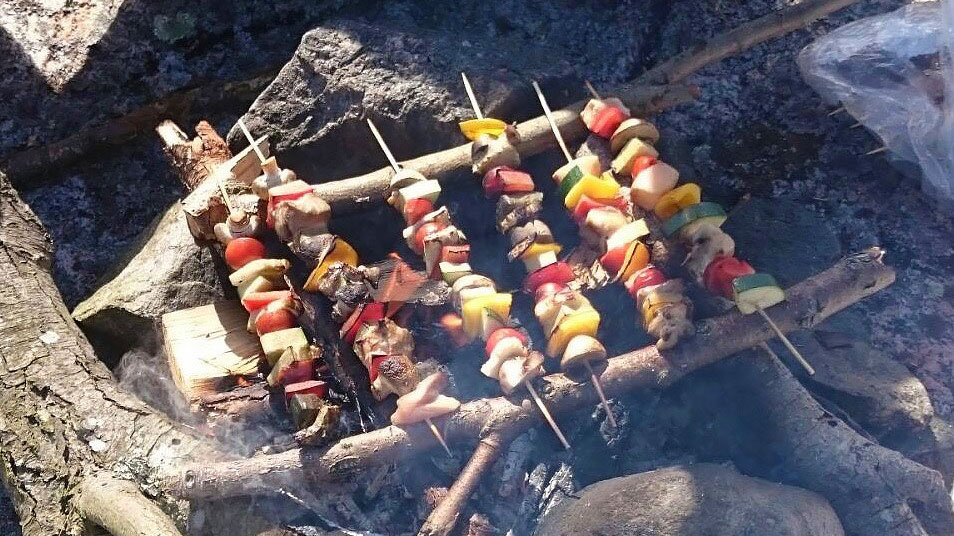 Family sea kayaking in the St. Anna Archipelago
Beginner to intermediate level trip.
Swedish East Coast starting from Tyrislöt.
A trip for beginners and families with children.
Small trips between islands. Camping adventure, campcraft and games. Non-paddling infants can come too and are free. Three days paddling, starting on 6th July at 9.30 and ending on 8th July at 4.00 p.m. We can collect you from Norrköping train station or Skavsta airport the day before and return you there the day after this trip.
---
The St Anna Archipelago is the perfect place for parents and their children to learn sea kayaking and enjoy being on the water. Thousands of overlapping islands give plenty of shelter and there are hundreds of camping and swimming spots. We'll be wild camping using particularly stable boats, including double kayaks so youngsters can paddle with a more experienced partner or adults can paddle with their partner.  We usually light a campfire, tell stories and sing songs in the evening.
We will launch from Tyrislöt and you can be collected from Norrköping train station or Skavsta airport.  The price of this trip is 3780 SEK per person for 3 days paddling starting on 6th July and ending on 8th July. For this trip camping equipment (except sleeping bags) is included in the price but food is not. We can shop together on the morning of 6th July and can assist if needed, when you chose what to buy.