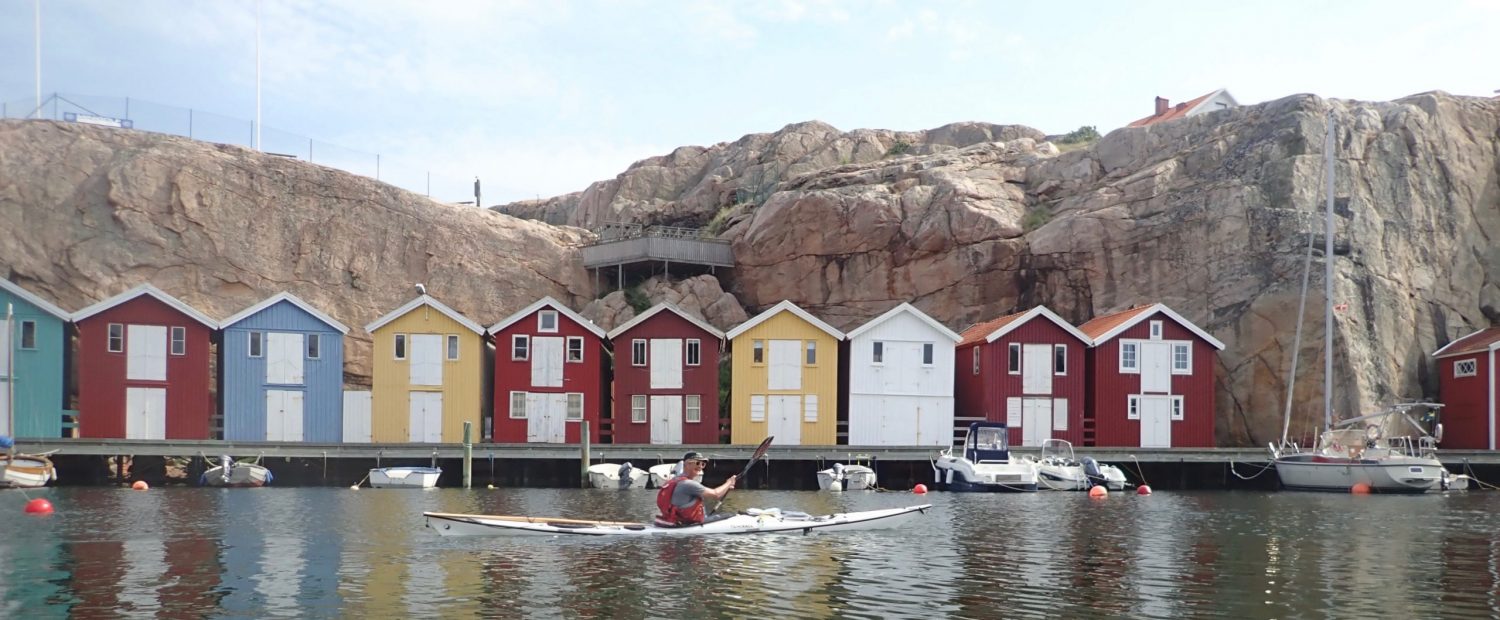 Koster and Väderöarna, Swedish West Coast*
Intermediate to advanced level trip
Midsummer journey with wild camping on the west coast.
Intermediate level paddle and we will offer the possibility of BC 3 star training during the duration of the trip with an assessment at the end.
6 days paddling, starting on the morning of 18th June at 9.30 and ending on 23rd June at about 5.00 p.m. We can pick-up from Göteborg airport on 17th  if arriving by plane or the train station and return you there on 24th.
---
Sweden's West coast has a unique character with rocky islands and a swell rolling in from the open sea. We plan a one-way unsupported trip taking in the islands of Väderöarna and Koster. This area contains Sweden's first marine national park with abundant sea life and colourful cold-water reefs.  Small fishing villages are surrounded by a beautiful landscape with rocky islands. The paddling can be varied and there are some open crossings. 
The cost of this trip is 9600 SEK for 6 days expedition paddling. We will meet on 17th June and drop you back to the airport or train station on  24th June. This price includes us collecting you from and returning you to the airport, providing you with a suitable sea kayak, paddle, buoyancy aid and spray deck. We will provide camping equipment but you will need to bring your own sleeping bag.   We find that dietary preferences on expedition vary hugely so food is not included in the trip price. However, we will shop together at the start and can give advice as to what to buy if needed. If time is very short we can pre-buy food for you in Sweden. There will be an opportunity to pick up supplies mid-journey on this trip.