Helgelands Kusten, Norwegian Coast*
Advanced level trip over 7 days.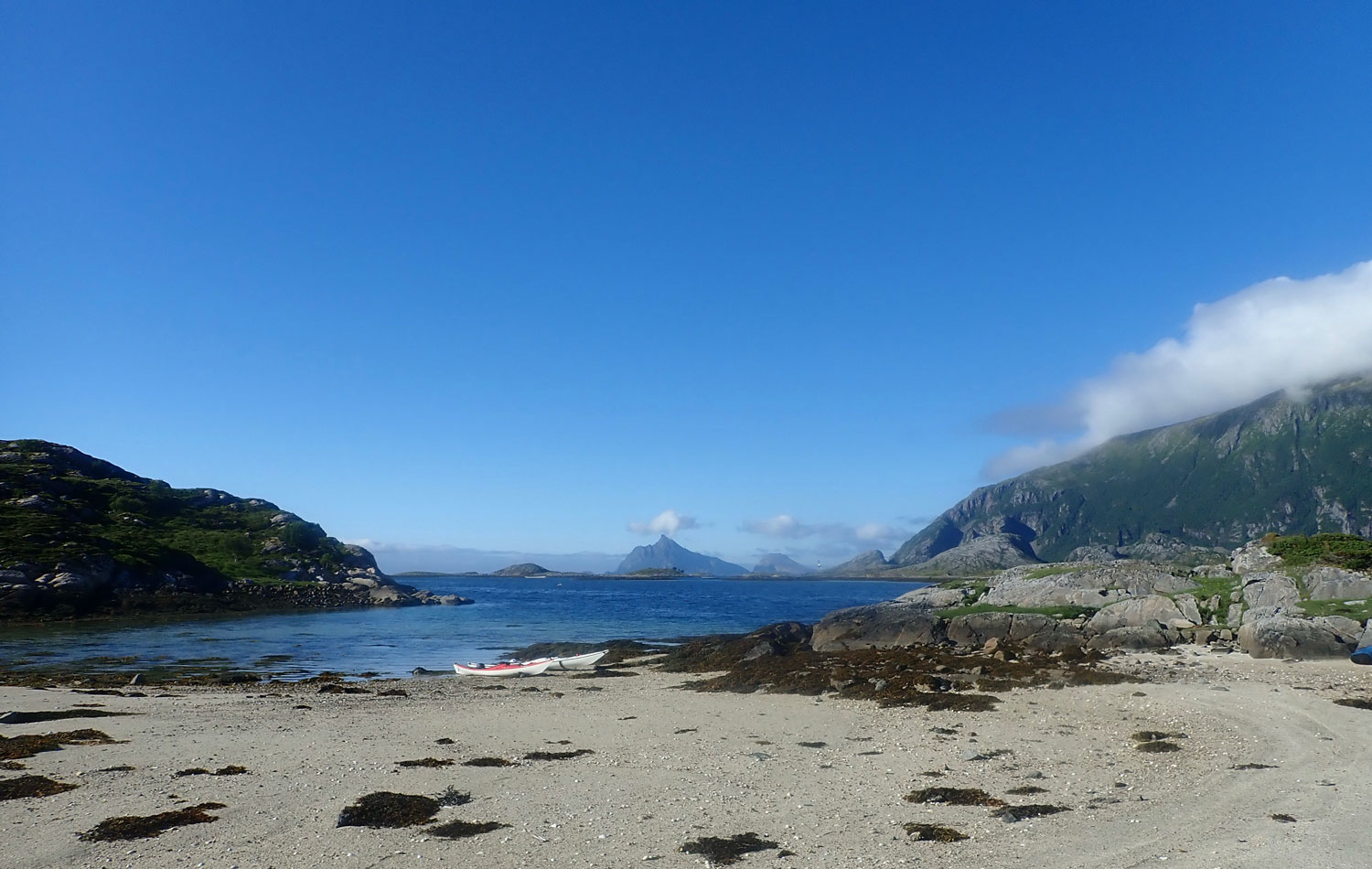 We are always drawn back to the Northern Norway as one of the world's most inspiring and dramatic locations for sea kayaking. Steep, jagged peaks rise up from the sea and the islands each have a unique character. Long sunny days, remote white sandy beaches, puffins and small villages with a strong cultural heritage. We expect to visit the islands of Luroy, Lovund, Traena and Sanna but since the region has changeable weather and rough water the plan will surely change. We will use the outstanding local ferry system to make the journey between the main islands and will take a trolley for each kayak so we can easily load onto and off each ferry. It's possible to pick up supplies on the larger islands so we can travel relatively light.
We will drive from Söderköping with the kayaks and all the equipment required for this trip. If you are living in Sweden then we can arrange to bring your kayak and equipment on the two and a half day drive to the starting point at Stockvågen, West of Mo i Rana.