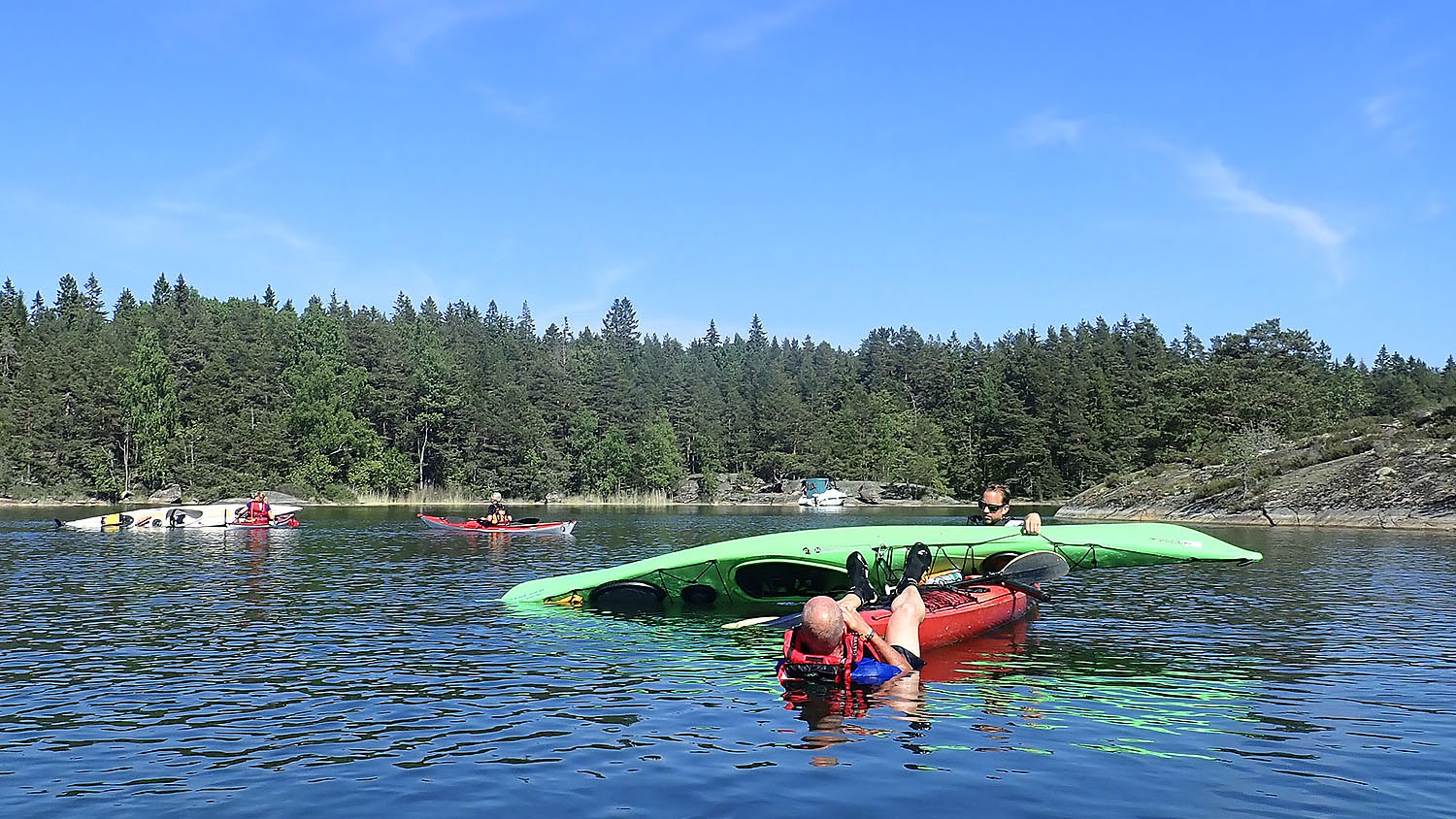 Askersund Outdoors
Sadly  Askersund Outdoors   has had to be cancelled this year. We are hoping to take part in the re-scheduled event 2-4 October instead.
There should be something for everyone from the interested beginner to the more experienced paddler.  On the Sunday we will run a whole day course on expedition paddling including boat packing and trim, navigation and some expedition first aid. 
We'll be situated on the main island in Askersund just as you come off the brygga, so you can't miss us.
Bring your boat if you have one or if not then use one of ours.  We will bring a selection of rather fine Lettmann and Tiderace boats that you are welcome to use and try out.
To register for any of these courses please contact us in advance.
By e-mail to kevin@bluecoastadventures.se or by phone to Kevin on 07203 77770
Hourly Schedule
Introduction to Sea Kayaking
10.00

-

13.30

Saturday 30th May

Coaching and instruction on paddling technique with safety tips. Aimed at beginners or those with very little experience.  We'll cover how to adjust your boat to fit you, launching, forward paddling, reverse paddling, stopping quickly, how to use a skeg and many other things for sure.                         Price: 600 Kronor per person, maximum 8 people.
Intermediate Sea Kayaking
14.00

-

17.30

Saturday 30th May

For those who have done a bit of paddling but want to learn a few new skills. We'll aim to cover boat control, edging, turning and sideways paddling skegs, rudders and skudders as well as towing and recovery techniques. We'll also cover coping with winds and waves.                         Price: 600 Kronor per person, maximum 8 people.
Workshop on Expedition Techniques
10.00

-

17.00

Sunday 31st May

Launching from Olshammar we plan to discuss the day and firm up the plan depending on participants wishes.  Then we'll then load our boats as if for a 3 day exped. Coaching on the water as the day unfolds. We'll stop for fika and to discuss equipment, what to bring and what not to bring on exped., loading boats and the  importance of trim.    We'll have a lunch stop, light a fire and discuss cooking as well as safety equipment on exped.    Afternoon paddling with group control and navigation.   Final shore session, Exped first aid – common injuries and how to treat them.                         Price: 900 Kronor for the day.